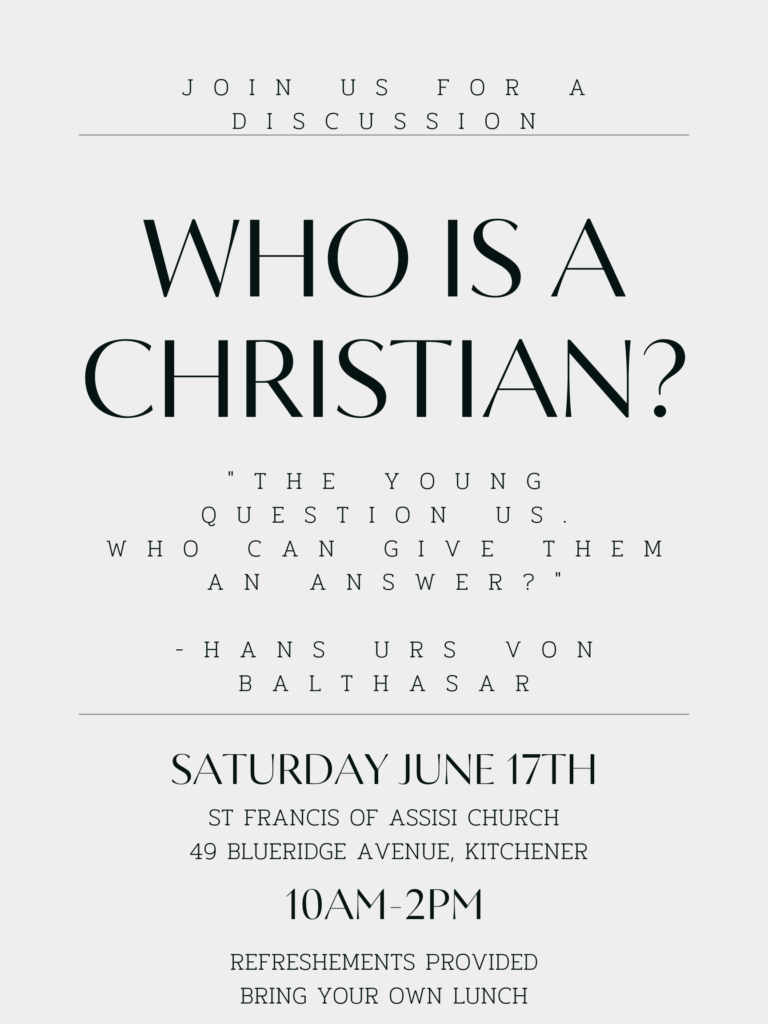 A book study presented by the Communio Circle of the Diocese of Hamilton
Saturday, June 17th, 2023 – 10am to 2pm
St. Francis of Assis Church, 49 Blueridge Avenue, Kitchener
Who is a Christian? is an invigorating enquiry by the great twentieth century theologian Hans Urs von Balthasar, friend and collaborator of Pope Benedict XVI in the launching of the Communio movement. What is at the heart of our Christian identity? Consider joining in our collaborative conversation on this vital topic. Refreshments provided. Please bring your own lunch.
Contact Fr. Mark Morley: mmorley@communiohamiltondiocese.org or Deacon Charles Fernandes: 519-923-0454 to learn more.
SCHEDULE:
10:00am Welcome and Prayer (Fr. Mark Morley)
10:15am Introduction to Hans Urs von Balthasar (Dcn. Charles Fernandes)
10:30am Session 1: Part 1 (José Nuño) and Part 2 (Sonia Laposi)
11:00am Discussion
11:45am Lunch
12:30pm Session 2: Part 3 (Mary Redmond) and Part 4 (Victor Ricciotti)
1:00pm Discussion
1:45pm Daytime Prayer (Fr. Mark Morley)
2:00pm END
Photo: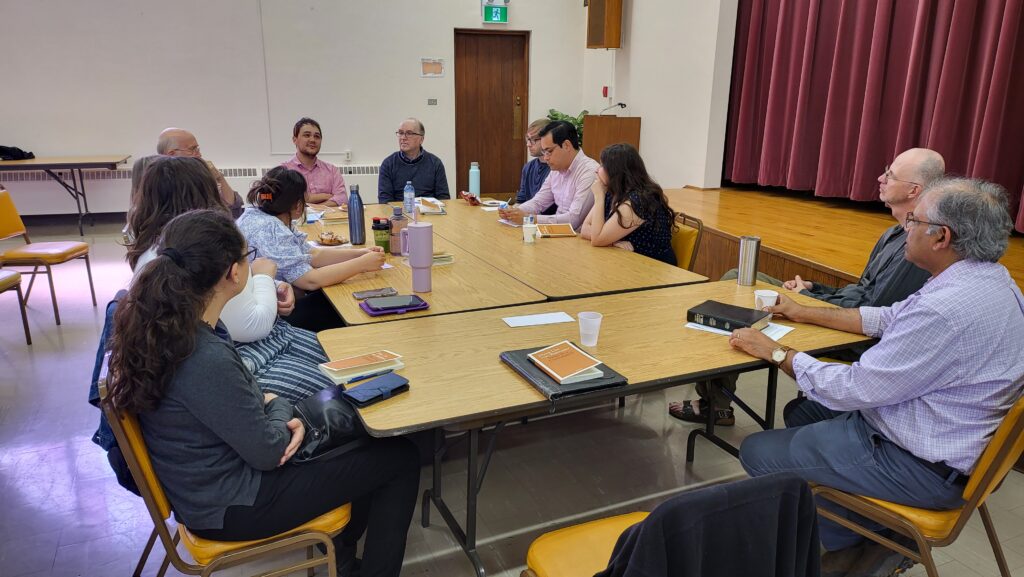 This work, unless otherwise expressly stated, is licensed under a Creative Commons Attribution-NonCommercial-NoDerivs 3.0 Unported License.