You are invited to join us to mark the Feast of St. Thomas Aquinas with our annual Thomas Toast,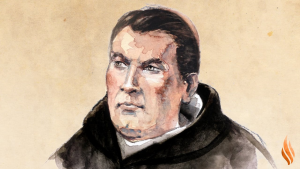 which this year will include a revival of the Turkey Roast, on Friday, January 31st at 7:00pm at the Newman Centre Guelph, 325 Gordon Street, Guelph, Ontario. We will be begin with Vespers, have a turkey dinner, and then watch Bishop Robert Baron's Pivotal Players video on Thomas Aquinas followed by discussion and refreshments.

This work, unless otherwise expressly stated, is licensed under a Creative Commons Attribution-NonCommercial-NoDerivs 3.0 Unported License.