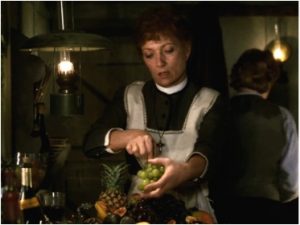 Our next monthly meeting will be held on Friday, October 12th from 3:00pm to 4:30pm. We will be discussing "Plenty of Food for Everyone": A Balthasarian Look at Babette's Feast by Jacques Servais from the Fall 2017 (Volume 44.3) issue of Communio entitled Food.
The PDF can be downloaded from here.
Watch a video review here.
Monthly Meeting Location: John Paul II Student Centre at St. Michael's Church, at the corner of University Avenue and Hemlock Street, Waterloo (across from Laurier). Enter the door at the north end off of Hemlock.

This work, unless otherwise expressly stated, is licensed under a Creative Commons Attribution-NonCommercial-NoDerivs 3.0 Unported License.