This event in honour of St. Thomas Aquinas took place at Blessed Sacrament Church, Kitchener, Ontario on January 24, 2014. The program sung by the Cantualis Chant Choir consisted of (1) Pange lingua, (2) Sacris solemniis, (3) Verbum supernum prodiens and (4) Lauda Sion Sequence and (5) Adoro te devote. The hymns were introduced by David Hall, choir director. Commentary from Aquinas At Prayer by Paul Murray OP was read by Rev. Mark Morley. The English translation of Adoro te devote by Gerard Manley Hopkins SJ was read by Seán O'Seasnain. The audio recording begins with the fifth verse of Verbum supernum prodiens (i.e. O Salutaris).
Play audio of the chants or download the
mp3
(25.2 MB 0:27:33)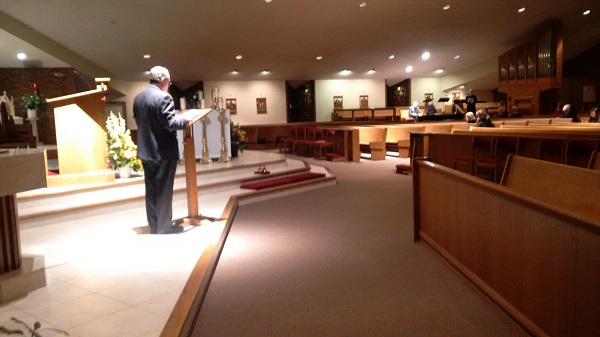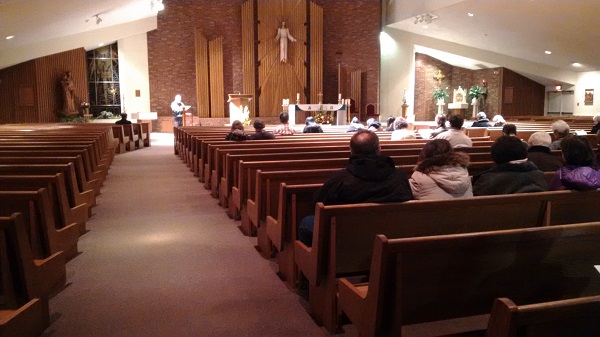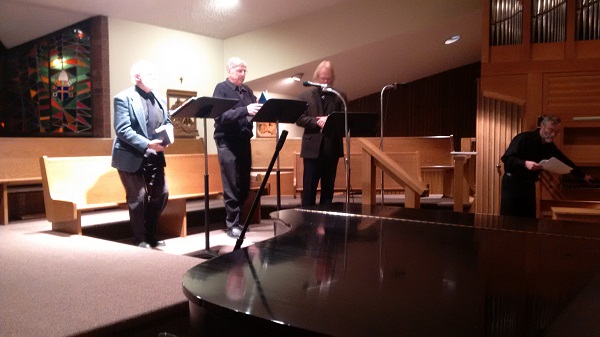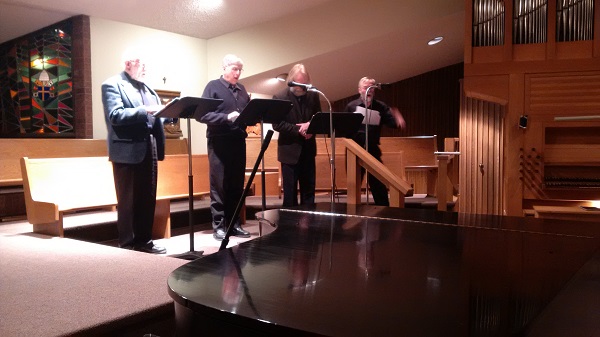 Following the performance there was a reception at which Peter Erb gave the toast to Thomas.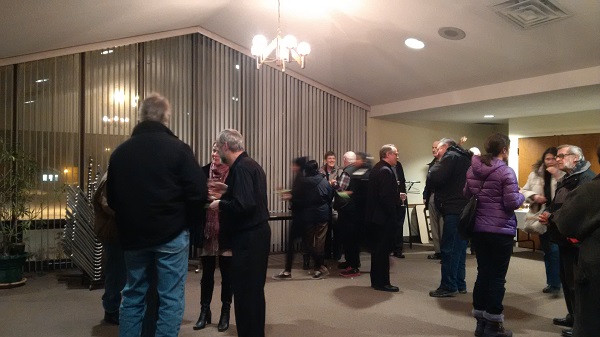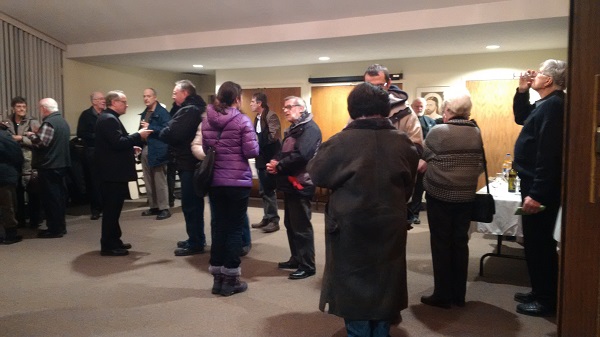 Play audio of the toast or download the
mp3
(1.15 MB 0:01:15)
Photos courtesy of Heather Cleasby

This work, unless otherwise expressly stated, is licensed under a Creative Commons Attribution-NonCommercial-NoDerivs 3.0 Unported License.